Certified Experienced Instructors
Our TAGB Certified Instructors have undertaken specialist Instructors courses, gaining professional accreditations and insights into advances in modern sports science, providing the most up to date training methods. Our passion for Taekwondo is clear for everyone to see and our aim is that both enjoy and gain the most benefits from every lesson. Regular training with us will help inspire you and develop your ability to both defend and attack when necessary.

Being part of the largest Taekwondo organisation in Great Britain your passion for martial arts can take you as far you like, with regular regional and national competitive events giving you the opportunity to test yourself against other students at similar progressive levels in TaeKwondo.

All our instructors are CRB checked, have trained with us for many years, and have full professional indemnity insurance cover.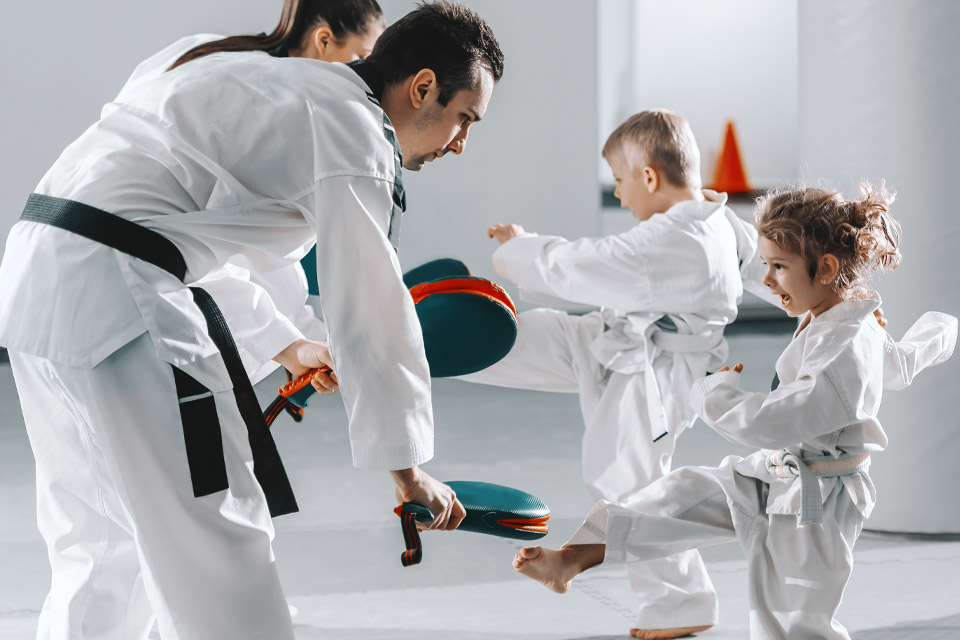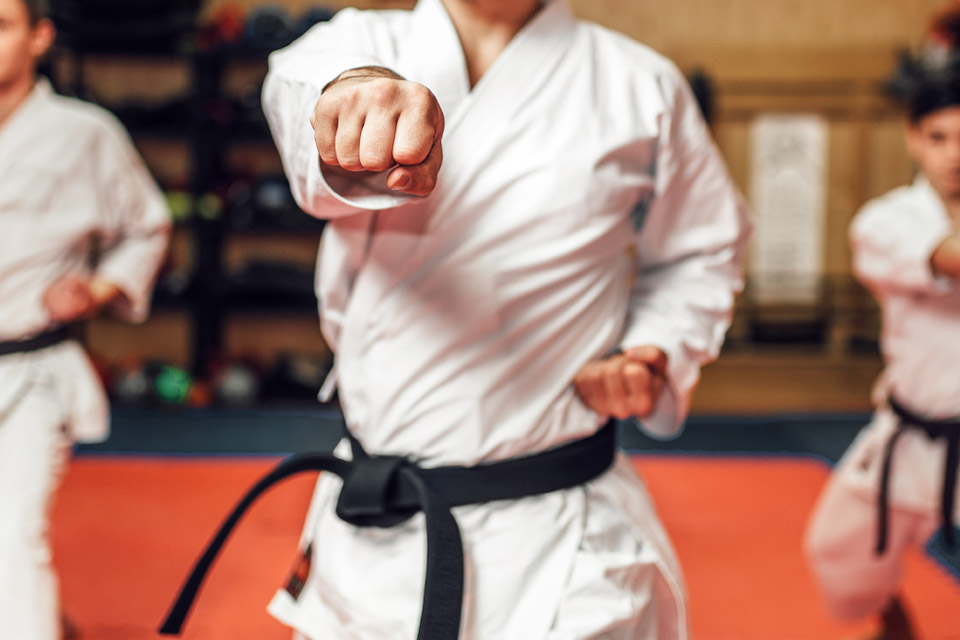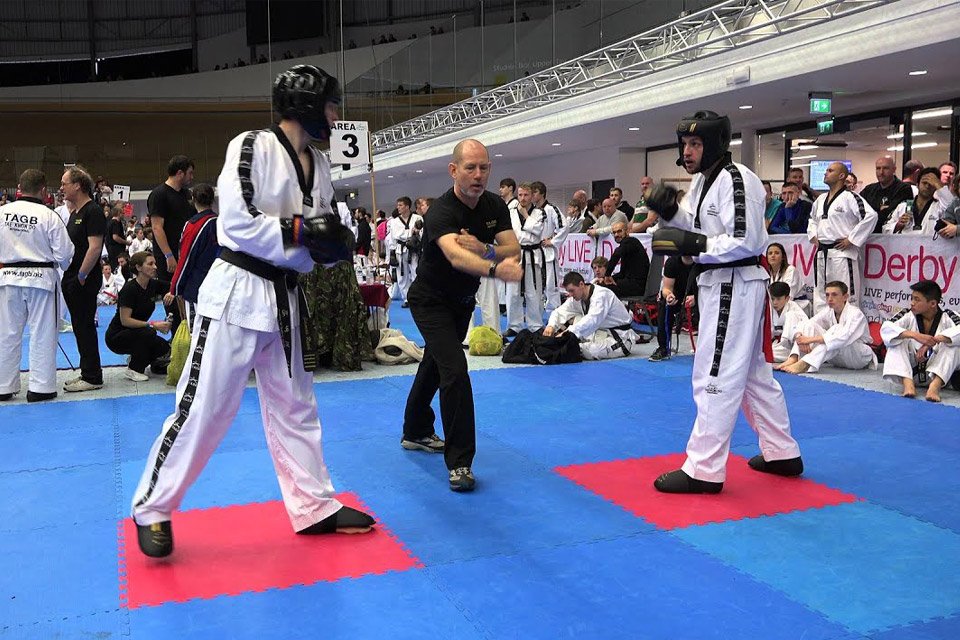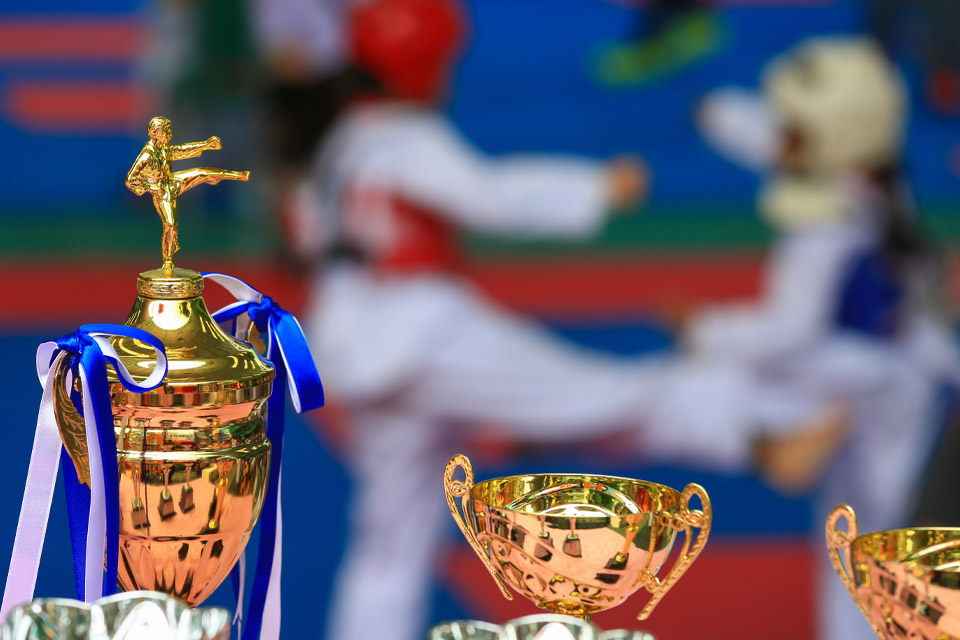 Started training in my youth in judo, at 21 moved on to Wado Ryu Karate which I studied in Birmingham for 3 years. After the Karate Club closed, I looked for another martial arts club the standard in local Karate clubs at the time didn't really appeal to me but in 1980 I went to watch a Taekwondo Demonstration in Redditch for a school that was about to open. I was astounded by the exceptionally high standard demonstrated and the explosive and the destruction techniques. I made my mind up to join in the first class held at Redditch under the Instructor Mr Don Atkins who was then a 2nd Degree Black belt, now Grand master D Atkins. I am particularly interested in the self-defence aspect of the martial arts and the use of pressure points for self-defence.
My family have historical links to the British military and the connection with the Korean army in the development of Taekwondo to both train soldiers for combat but also to maintain their fitness, was a good indicator that this Martial art is both functional and has been tested in the real world.
I've studied martial arts most of my life and bring a bit of all the styles into my teaching.
Outside of the martial arts I have held life-saving qualifications in which I qualified as a teacher.  I was a Master Technician for a large motor manufacturer where I specialise in Electronics and Diagnostic's. At home I like DIY, woodwork and cooking as well as building my understanding in the benefits of healthy eating for wellbeing and sports science.  I have also completed training in massage which help in the understanding of the body and how it moves and the cause of injuries, sport injuries in particular.
I started Taekwondo in 2000, after watching my Dad and wanting to grow stronger and being able to defend myself in dangerous situations. Right from the start I always enjoyed the variety of Taekwondo classes, from sparring to stretching, patterns to release moves. 

I worked my way up from White Belt to Black Belt 1st Dan in 3.5 years, and I've love to share all my knowledge teaching the beginners class (for over 19 years now!!), watching our students grow into confident and accomplished martial artists. 
3 Children –  A daughter & twin boys
Manager of a family support team
Keen baker & motorcyclist
I started Training at five years old, because my dad and Brother had both trained in Taekwondo. After my first lesson that was it, I was hooked. Fourteen years on I'm still training and have now started training to be an instructor which will allow me to teach new beginners the Martial art I have loved for over 15 years.
When I'm not training you can either find me taking Photo's or upside down on a BMX somewhere
Started training in 2006 with no experience of martial arts. I started with friends but have built many new friendships over the years. I love the whole aspect of training, fitness, destruction, sparring etc. I am very enthusiastic about encouraging children in Taekwondo as they are the future.
Interested in Running and fitness. to offset the work as a commercial vehicle technician. As a 4th Dan i feel my role is to help the other students and always willing to help and advise where ever I can.